Welcome
Today you are one step closer to a new you where you feel empowered
and on a positive path to growth and well-being.
As a solution-focused therapist, my goal is to help you uncover your true potential and lead a life that is worth celebrating. While we can't change difficult situations of the past, we can work together to better understand and resolve challenges in your life. By applying complementary therapy approaches and techniques, we will unearth long-standing behavior patterns or negative perceptions that may be holding you back from experiencing a more fulfilling and meaningful life.
If you're looking for extra support and guidance through a challenging situation or you're just ready to move in a new direction in your life, I look forward to working with you to achieve your goals.
If you want a New Tomorrow, make New Choices today!
Please email me directly for any questions, if you'd like to set up a free consultation prior to scheduling a session, or to schedule a Therapist Training or
Couples Intensive workshop at:
I look forward to talking with you!
Dr. Susan Freedman, PhD, LMHC, CST, CHT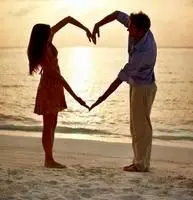 Client Testimonials:
Susan has been working with me for a little under a year and I really have to say, she is amazing. She is very personable and easy to talk to, which is very important to me, I have met with stuffy therapists before but she is the complete opposite and I feel very comfortable talking to her.
Susan has given me the skills to be able to set healthy boundaries, have confidence in my decisions and have better self care. I wouldn't have grown like I have without her support and advice.
Dr. Freedman has helped my wife and I heal after an infidelity that almost ended our marriage. She helped us learn how to communicate more effectively and build a stronger connection. I feel like we are in a brand new relationship and we are both very hopeful for our future together.